With over 200 million businesses using it to promote their business in some way, Facebook is still one of the most important platforms to grow your business. Also, the social platform still remains the number one choice of most digital marketers. So if you're looking to generate leads for your business in 2023, Facebook should be on top of your list. It offers businesses an excellent opportunity to generate leads.
But how to get started correctly?
As a beginner, you may easily get overwhelmed by the information available on the internet. But don't worry! Getting started with Facebook Lead Ads might not be as hard as you think.
If you're looking to generate leads and understand the ins and outs of Facebook Lead Ads in 2023, we're here to guide you through everything you need to know about it. Let's start with the basics of Facebook Lead Ads.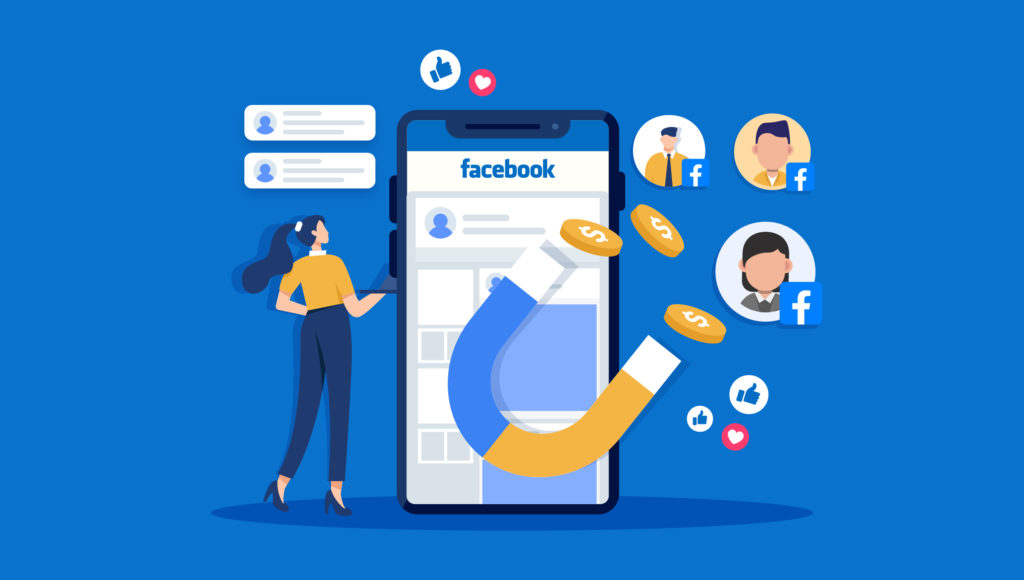 Table of Contents
What is Facebook Lead Ads?
Your first steps into the world of Facebook Lead Ads
Planning your Facebook Lead Ads campaign
Time to create and publish your very first Facebook Lead Ad
Manage and analyse your Ads
Best practices and strategies for Facebook Lead Ads
Accessing and Processing your leads
Final words
What is Facebook Lead Ads?
Facebook Lead Ads is a type of ad specifically designed to collect leads on Facebook. You can create a Lead Ad on Facebook just like a regular Facebook Ad, but instead of redirecting clicks to your website or landing page, it will show a form that users can fill out and submit with their details. It's an easy and quick way to connect with your leads without them having to leave Facebook.
In other words, Facebook Lead Ads contain digital forms or questionnaires that pop up when a Facebook user interacts with your ad.
Here's how it works: Let's say you own a pet shop that sells custom pet accessories, and want to promote your services to pet owners from new locations. You run a lead ad on Facebook about your services. Some pet owner sees your ad, clicks on it, and boom! A form pops up, already pre-filled with their name and contact info. All they have to do is fill out some fields (if there's any additional information you need) and click 'submit'. Just like that, you have a new lead!
Suggested Read: How to See Facebook Ads of Competitors (Free!)
And the benefits of Facebook Lead Ads? They're endless!
If you're still wondering why you should generate leads on Facebook as there are so many platforms that let you do it, let's look at some benefits of Facebook Lead Ads. Well, running ads on Facebook is easy and efficient. Here are some of the benefits of Facebook Lead Ads you might want to know:
Easy to use: Facebook Lead Ads are easy to set up and also user friendly. You can set up Facebook Ads in a matter of minutes, and your leads can submit their information within seconds. The fact that most information is pre-filled and users can complete the process staying in the same platform makes things even better. Facebook Lead Ads doesn't interrupt your customer's journey.
Customisable forms: Facebook Lead Ads are easy to customise and help you capture the exact information you need according to your business. You'll feel like a master tailor, perfectly fitting your forms to your business requirements.
Advanced targeting options: Facebook offers advanced targeting options. That means you can target your audience precisely based on age, location, interests, behaviours, and their previous interactions with Facebook Lead Ads. The list goes on. If you take the right approach, reaching your ideal customers is much more efficient.
Budget-friendly: You don't need to sell an arm or a leg to run Facebook Lead Ads. It's not only reasonably priced, you can also set your own budget and pay only for the leads you acquire.
Easy to connect with leads: Generating leads is one part. The next important part is contacting them fast and converting them into customers. Lucky for you, Facebook makes it easier to access your leads. You can easily find and download your leads from the Leads Library. Also, the platform seamlessly integrates with popular marketing automation tools and CRMs like Privyr so you can automatically import leads generated from the ads to your system and ensure a smooth sales process.
Insightful analytics: With Facebook's powerful analytics, you gain valuable insights that help you understand your Lead Ads performance, enabling you to fine-tune your strategy and consistently improve.
Your first steps into the world of Facebook Lead Ads
Now that you have some basic ideas about Facebook Lead Ads, let's dive into how to get started with it. Let's get started with the things you need to run lead ads on Facebook.
Set up your Facebook Business Page
First things first, you need a Facebook Business Page to run ads on Facebook.
Apart from being able to advertise on the platform, a business page represents your business' presence on Facebook, allowing you to engage with customers and share information whenever you want.
Starting a Facebook Business Page is simple. Just go to the Pages section on Facebook and click on "Create Page". You'll then be prompted to provide information about your business, including its name, category, address, etc. Be sure to fill in all the fields accurately as this information helps potential customers understand what you do.
Pro tip: Use high-quality images for your profile and cover photos, post regular updates, respond to customer inquiries, and engage as much as you can with your customers through your page. An engaging Business Page builds your brand's credibility.
Have a privacy policy in place
If you're collecting personal information of people for the first time, you might not know that you need a privacy policy to be able to do that. And many small business owners without a business website likely have not created their own privacy policy.
Privacy policy is a legal document that tells users how a business collects and uses their personal data. It is also important to ensure customers that you'll adhere to regulations while handling their data and it will not be misused. You cannot run a Facebook Lead Ad without entering the URL of your privacy policy in the ad setup form.
Not to worry though! Creating a privacy policy is fairly simple, and you don't need a website to have a unique URL to your privacy policy. However, keep in mind that you'll need this document for many online activities in the future. So make sure you have all the boxes checked.
Confused about privacy policy? Here's everything you need to know about privacy policy, including when and where you need it, and how to create your own in seconds.
Get acquainted with Facebook Ads Manager

Now that your business page is up and running, it's time to get familiar with Facebook Ads Manager – your central hub for managing and creating ads on Facebook.
Ads Manager is where you'll set up your Lead Ads. It's a powerful tool that offers numerous customisation options for your ads, including targeting specific demographics, setting budget limitations, and choosing when and where your ads appear.
To get started, go to your Facebook business page and select "Ads Manager" from the "Manage" dropdown menu. Spend some time exploring the interface. You'll notice sections like Campaigns, Ad Sets, and Ads, which represent the different layers of creating an ad on Facebook.
While it may seem overwhelming at first, you can master Ads Manager with practice and time. You may also use Facebook's guided creation to get started. This tool will walk you through each step of setting up an ad, explaining what each field means and what options are available.
Understand Facebook Ad Library: Your source of inspiration
Now that you've established your business page and have a basic understanding of Ads Manager, it's time to explore the Ad Library. It's where you get all the information you need for your ad campaigns.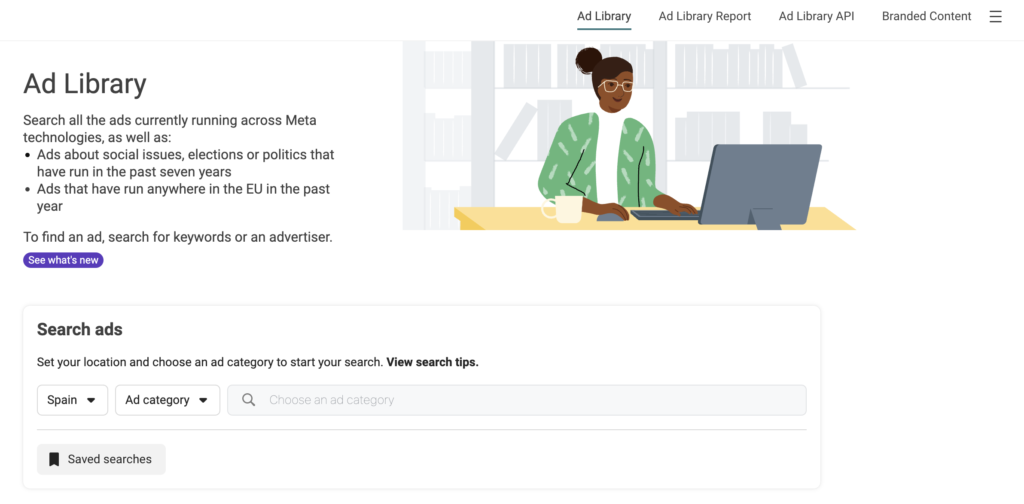 The Facebook Ad Library allows you to see all active and inactive ads that you've run on Facebook and Instagram. It provides valuable insights, including the ad creatives, start and end dates, performance data, and information about who saw the ad.
The Ad Library can be a useful tool to monitor your ads. By regularly checking your ads' performance, you can quickly identify what's working and what's not, enabling you to make data-driven adjustments and improve your results. Apart from that, it's also a great tool to analyse your competitors and learn from the best in the business.
Planning your Facebook Lead Ads campaign
Once you're familiar with the platform, it's time to plan your first Facebook Lead Ads campaign. Every successful campaign starts with a thoughtful plan. Here are the most important things you may want to consider before setting up your ad:
What do you want to achieve with your ad?
An ad without a clearly defined objective is unlikely to succeed. So your first step should be to clearly identify what you want to achieve with your Facebook Lead Ads.
Do you want to generate more leads? Are you interested in boosting brand awareness? Or perhaps you're looking to drive more traffic to your website? Each of these goals will require a different approach, so it's crucial to decide on your main objective before you begin.
Once you have defined your goal, consider how you will measure your ad's success. Facebook provides several metrics you can use to track performance. They include click-through rates, lead generation, and conversion rates. Choose the ones that align with your objectives so you can keep a close eye on them later when your ad is live.
Who are the people you want to target?
You may probably know that an ad that resonates with college students might not have the same impact on retirees. Therefore, understanding your target audience is crucial to the success of your Facebook Lead Ads. By knowing who your people are, you can create ads that speak directly to them and increase the chances of engagement and conversion.
If you don't already have one, start by creating a buyer persona that includes demographic and psychographic details. Developing the ideal persona will guide you in crafting your ad's message, design, and call to action.
With your buyer persona in place, you can now use Facebook's detailed targeting options to ensure your ad reaches your intended audience. Facebook provides you with options to target based on demographics, interests, behaviours, and even connections. It's a great way to reach the right people with your message.
How much money do you need to run Facebook Lead Ads?
Before you hit that publish button, it's important to carefully consider your budget. How much are you willing to spend on your Facebook Lead Ads? And perhaps more importantly, how will you ensure you're getting the most out of your investment?
Facebook advertising operates on a bidding system, meaning you'll compete with other advertisers for an ad placement. The amount you're willing to spend will significantly impact the display of your ad.
However, it's not always about the highest bid; Facebook also considers the relevance and quality of your ad. So, creating high-quality ads that resonate with your audience is crucial, even if you're working with a smaller budget.
There's one more thing to consider: your cost per lead or conversion. This metric plays a crucial role in understanding your return on investment. For example, asking questions like how much did you have to spend to get each Lead.
To optimise your spending, monitor your ads closely once they're live, and don't be afraid to overhaul or halt campaigns that aren't performing as expected.
Time to create your Facebook Lead Ad
Now that you have a general understanding of Facebook Lead Ads and the basics, let's walk through creating your first Lead Ad. Here's a step-by-step guide
Step 1. Pick your objective: Go to Ads Manager, start a new ad by clicking + Create, and choose 'Leads' as your objective.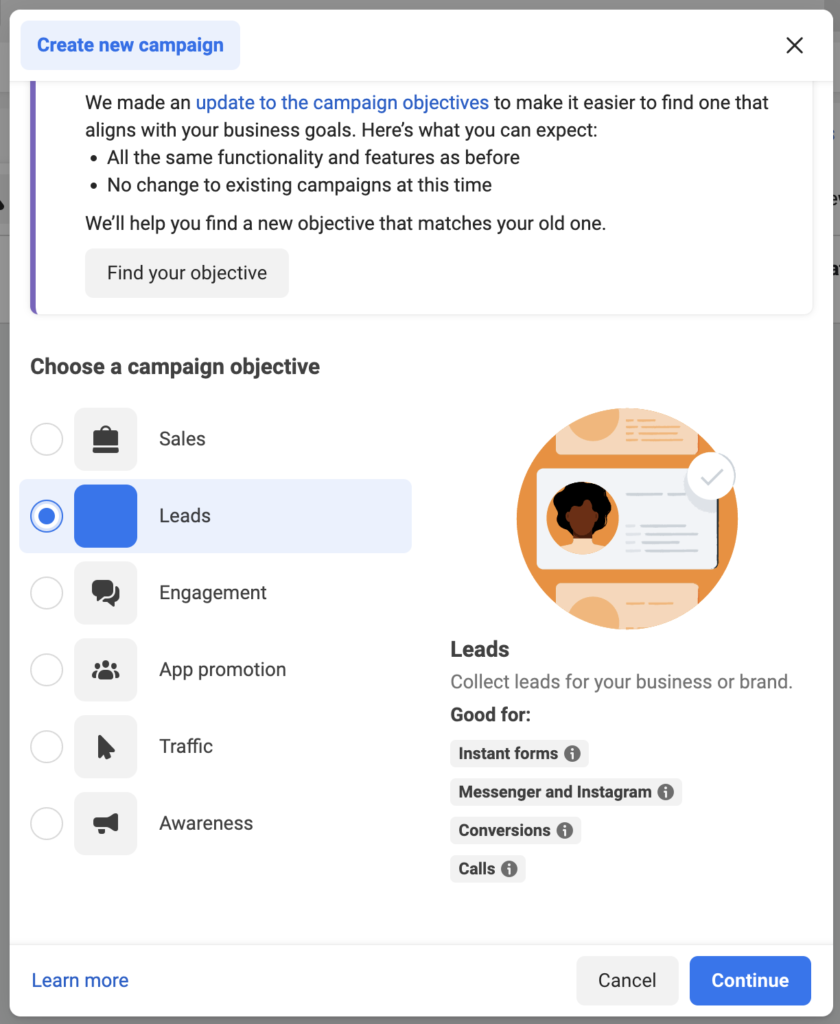 Step 2. Name your campaign: The next step is to name your campaign. A unique name will help you keep track of your ads later when you're juggling multiple Lead Ad campaigns.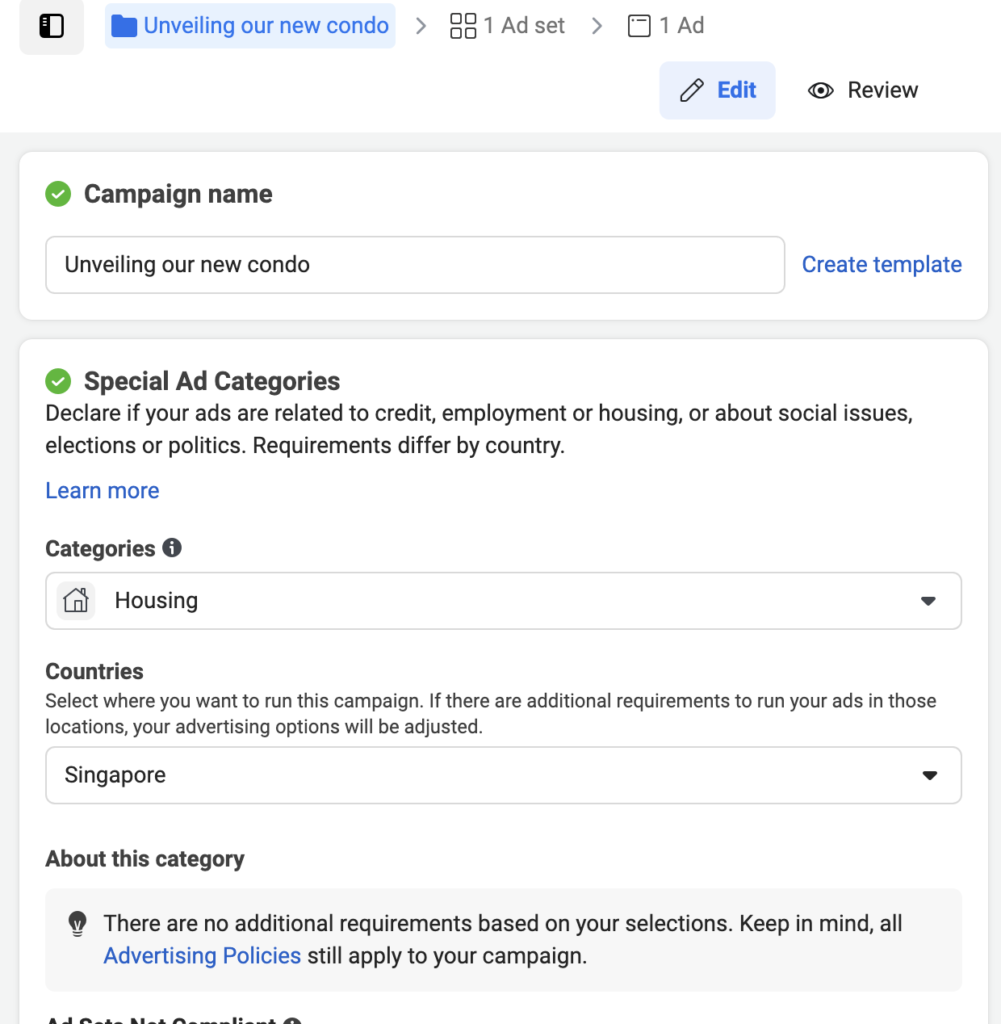 Step 3. Fill out the details: This is where your earlier planning pays off. Select your audience, placements, budget, and schedule.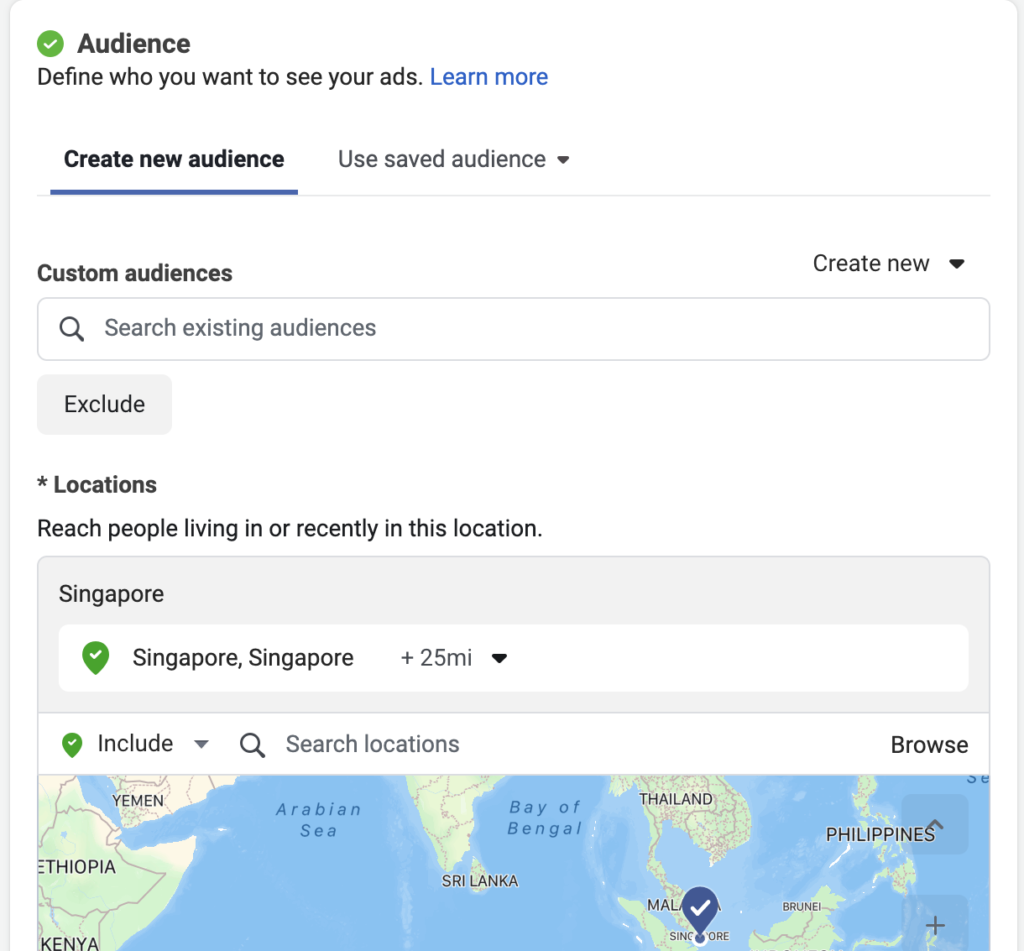 Step 4. Craft the ad: Create an attention-grabbing headline, eye-catching image or video, and irresistible call-to-action.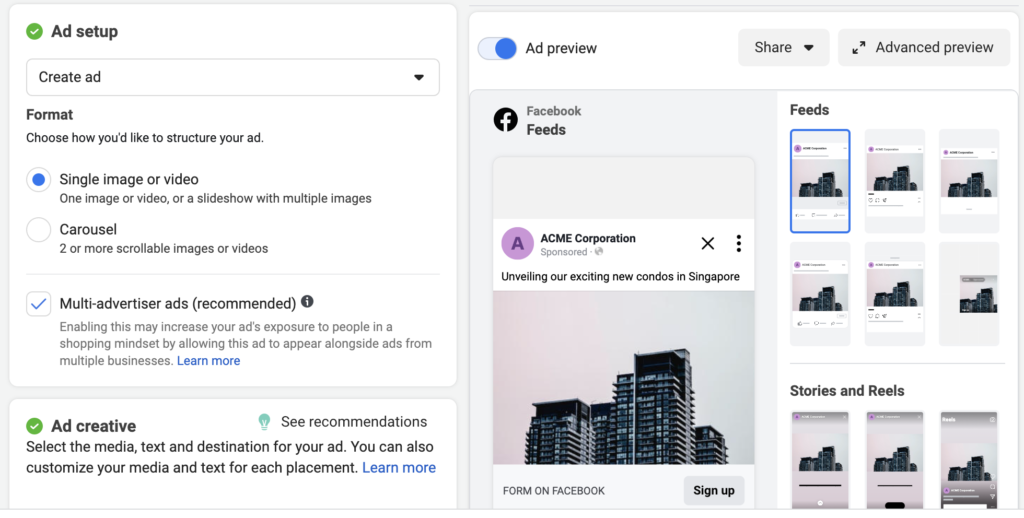 Step 5. Build your lead form: Build a simple and clear lead form, but don't forget to include all the information you need.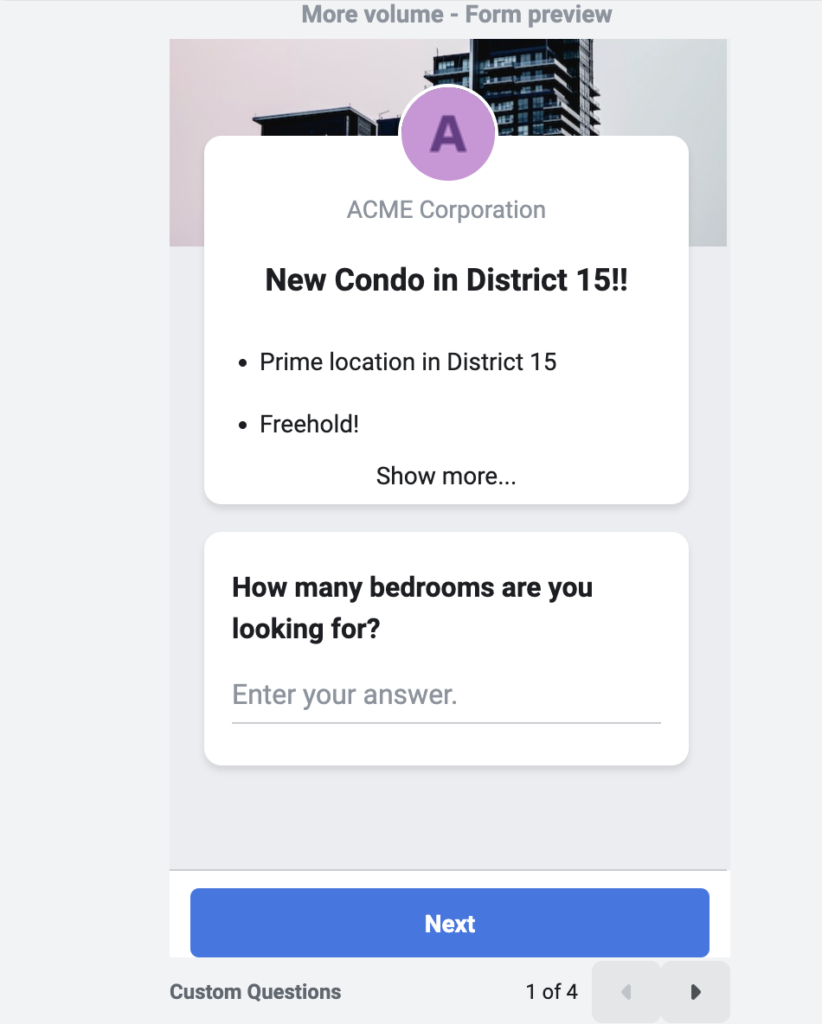 Step 6. Terms and services: Facebook has some ad policies and you'll need to accept them before publishing your ad. Also, you'll need to provide your privacy policy URL on the lead ad setup form as the final step before publishing your ad.
Publish Your Lead Ad
Now that your ad is ready to be published, make sure you've double checked everything. You're good to click the "Publish" button after making sure everything is the way you want.
Keep in mind that Facebook will review and approve your ad before it goes live. In some rare instances, your ad might not be approved. Don't worry if that happens! Check out Facebook's feedback and make the necessary changes. You should be good to go.
Sit Back and Relax? Nope! Time to Manage and Analyse Your Ads
Congratulations, you've published your first lead ad on Facebook (or at least have an idea of how to do it)! But your job is far from over. The next important thing is to keep track of your leads and contact them fast so that you don't miss a single one, and can convert as many as you can. After all, your main objective is to generate leads and convert them into paying customers. The first step to managing your leads effectively is knowing where to access them.
Where's the data?
Facebook stores all the information generated from your ads, including lead ads, in a single, convenient location: Facebook Ads Manager. You can manually download your leads' information from Ads Manager from your desktop.
Here's how to do it:
Log in to your Facebook account from a laptop or desktop browser.
Go to Ads Manager and click on the Ads tab (next to the Campaign and Ad Sets tabs).

In the results column of the ad you wish to check, click on 'Facebook Leads'.
Click on 'Download New Leads' or 'Download by Date Range'.
You will see the form name along with the number of leads. Click CSV or XLS to download your lead data.
But let's face it: manual processes can be time-consuming. You'll need to visit the Ads Manager multiple times a day just to update your leads sheet. With this, there's a high chance of missing out on a lot of them, and you could also end up reaching out to them late.
This is where you need external tools to streamline this process and you'll want to integrate them with your Facebook Lead Ads. By integrating your CRM with Facebook, you can automatically import lead data, saving you time and effort.
A tool like Privyr can be helpful if you prefer running your sales process from your smartphone. Privyr allows you to connect with your leads immediately on popular messaging apps like WhatsApp, iMessage, and SMS, which is great for keeping the conversation going and moving leads further down your sales funnel.
Key metrics to monitor
Your metrics tell the story of how your ad is performing and guide you in making improvements.
Here are the metrics you should know about:
The click-through rate (CTR) is the percentage of people who clicked on your ad after seeing it and reveals how compelling your ad is to your audience. A low CTR may indicate that your ad isn't engaging enough or isn't reaching the right audience.
The conversion rate tells you the percentage of people who completed a desired action (like filling out a form or making a purchase) after clicking on your ad. This metric helps you understand how effective your ad is at driving conversions.
Cost per lead (CPL) tells you how much each lead is costing you. By monitoring the CPL, you can ensure that your ad spend is translating into valuable leads and not just burning your marketing budget.
Best practices and strategies for Facebook Lead Ads
The process of running a successful Facebook Lead Ad begins with identifying your audience and the elements that compel them to take action. There is no one-size-fits-all solution as different customers behave differently. Also, you'll never know if your assumptions are true unless you try them with real customers.
Here are a few pro tips to help you generate quality leads.
Test, test, test
As you put so much effort into creating your Lead Ad and finally publish it, you may think you have combined the best creative elements and produced an excellent ad. But sadly, you never know if your ad is great without testing it in the real world. Therefore, it's essential to test your ads to understand what works best for your audience. The ideas you think will work may not work with your targeted customers (and vice versa).
A/B testing is a tried-and-tested method for optimising your ads. It refers to creating two versions of an ad with one variable changed. This could be the creative, headline, call to action (CTA), or any other aspect of the ad. By comparing how the two versions perform, you can identify which elements are most effective.
Don't be afraid to experiment with your ads. Try different ad formats, ad copy, and CTAs. The more you test, the more you know what works, and the better your ads become over time.
Know your audience
Understanding the audience is a fundamental element of any successful advertising campaign. Therefore, do a bit of research about your audience, including their problems and preferences. Once you know your customers, you can target them more effectively with the right message.
Facebook offers powerful targeting tools to help you reach the right leads. You can create a custom audience based on visitors or users who have engaged with your content on Facebook or Instagram.
Additionally, you can also use lookalike audiences to reach new people who are similar to your existing customers. They are likely to be interested in your business. This is an excellent way to expand your reach and find new leads.
Audience tools help you ensure your ads are being shown to the people most likely to be interested in what you're offering.
Be engaging
Facebook has a large user base, meaning it's also highly competitive. Therefore, it's not enough to just be present. Your ads have to be engaging. Use videos, interactive content, quizzes, or anything else that will catch your audience's attention and engage them with your ad.
Remember, the goal of your ad isn't just to inform; it's also to entertain. Elements like a compelling story, an interactive quiz, or an attractive video can make your ad stand out in a crowded newsfeed.
That being said, engagement doesn't stop with the ad. When a lead fills out your form, it's crucial to follow up quickly to keep the conversation going. A swift and relevant response can significantly increase the chances of converting a lead into a customer.
Don't forget to optimise for mobile users
You probably know most people use Facebook on their phones. This means a large portion of your audience is likely to come across your Facebook Lead Ads from a mobile device than from any other devices. You probably also prefer surfing Facebook on your phone yourself. Therefore, it's crucial to ensure your ads are mobile-friendly.
While designing ads for mobile, consider using clear, bold visuals that appear clearly on a small screen and make sure your forms are easy to fill out on a mobile device. Remember, if an ad is too hard to interact with on a phone, people will simply scroll past it.
Additionally, keep in mind that mobile users are fast to scroll, so get straight to the point. Use concise, clear copy, and make sure your CTA is immediately understandable.
Fast-track your sales: Accessing and processing Facebook Leads
You've created and run your Facebook Lead Ad, and when the leads start coming in, you might be wondering: so what's next?
Generating leads is just the first step. Following up effectively and promptly is the key to turning those leads into sales. Let's talk about accessing your leads and turning them into sales:
Don't make them wait
The phrase 'strike while the iron is hot' couldn't be more accurate when dealing with new leads. The moment a lead fills out your Lead Form on Facebook, they're showing their interest in what you're offering. That interest, however, will quickly fade away if you don't respond on time.
Once a lead fills out the form, they have taken the first step towards your business, and now, the ball's in your court.
Responding to new leads quickly is crucial for multiple reasons.
Firstly, it sets the pace for the interaction and indicates your level of commitment to potential customers.
Secondly, it helps keep your business at the forefront of your lead's mind.
Additionally, with time, the initial excitement that prompted the leads to fill out your lead form fades. They may no longer remember why they were interested, and your late outreach may seem more like an interruption than an opportunity.
For example, let's imagine you're a wedding planner and you've just run a Lead Ad about your services on Facebook. Someone submits the form through one of your Facebook Lead Ads. If you take several days to respond, there's a high likelihood that they may have moved on and booked their service elsewhere. The longer you take to respond, the more likely your lead has been scooped up by a quicker, more responsive competitor.
What do the stats say?
According to research from Harvard Business Review, companies that contacted leads within an hour were nearly seven times more likely to qualify the lead than those that waited even an hour, and more than 60 times as likely than those that waited 24 hours or longer.
If you can't respond to a new lead within 15 minutes of them registering interest, the best practice is to respond to new leads within the first five hours. Rapid response not only enhances your chances of conversion but also establishes your brand as responsive, attentive, and customer-focused. These traits can set you apart in a competitive marketplace.
Automate your leads
When it comes to handling new leads, every minute you spend checking the Ads Manager is a minute you could have spent on more productive affairs like nurturing relationships, developing strategies, and closing deals.
Picture this: instead of working to fine-tune your sales strategy, you find yourself constantly refreshing the Facebook Ads Manager, eager not to miss out on new leads.
Manually locating and downloading leads from Ads Manager is not only time-consuming and inefficient, but it also distracts you from more important tasks and responsibilities.
Moreover, as we've discussed earlier, prompt response time is crucial to lead conversion. If you're only managing to check Ads Manager sporadically, or worse, once a day, you're likely missing the optimal window to connect with interested potential customers. Consequently, any delay can negatively impact your conversion rate. Worse, if you prefer handling your sales process from your smartphone, accessing leads is extremely difficult as Facebook's mobile app doesn't allow you to access and download leads.
This is where building a system to automatically include new leads into your sales pipeline becomes invaluable. And thankfully, you can do it by integrating a sales-productivity tool or a CRM with Facebook.
But how to automate?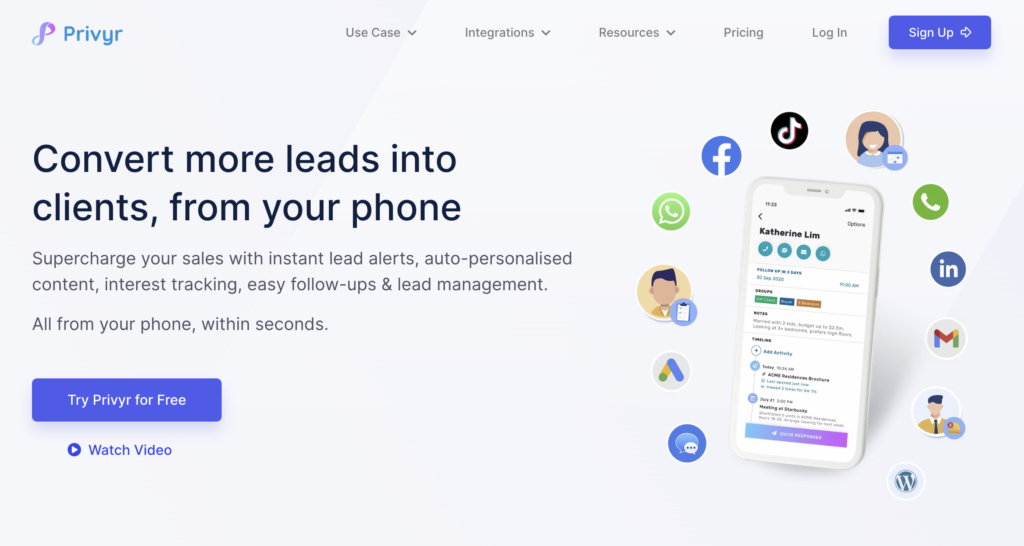 Many third-party tools and systems, such as connector tools like Zapier and Leadsbridge and CRMs like Privyr help you automatically import new leads generated from Facebook into your system. You'll be instantly notified when you receive a new lead, allowing you to respond quickly and effectively.
What's more, some of these tools help you add leads to specific lists or workflows and segment or nurture them based on their unique attributes or interactions.
Aside from the obvious benefit of speed, automatically importing leads into your system also minimises the risk of human error. The process ensures all lead information is accurately and securely stored. Furthermore, having a correct system in place has many other benefits than just automating your leads.
You can track the status of your leads, manage follow-ups, and analyse performance metrics to identify areas for improvement in your sales process. Such systems provide the necessary infrastructure to manage leads efficiently and guide them smoothly through the sales pipeline.
What's the right CRM for me?
Good question! With so many systems in the market built for different purposes, it's important that you choose the right one for your business. And be aware, wrong systems can make things more complicated.
The rule of thumb is to first find the CRM built for your business. If you're a big enterprise generating thousands of leads every day, you need advanced CRMs built to handle a large set of data and users. Some examples are Salesforce and Hubspot. Keep in mind that these CRMs may still need extra tools to import data from Facebook.
If you're a small business looking for a tool to make your process as easy as possible, you need a simple yet powerful CRM that automates many tasks at once. You may even want your system to help you run your sales process from your mobile device. If that's the case, Privyr can be the perfect solution for you.
If you need help choosing the right Facebook CRM for your business, here's our post about the best CRMs for Facebook leads.
Segment your leads
Leads will enter your sales funnel at different stages with different information and expectations. Treating all your leads the same is like using a one-size-fits-all approach, which mostly misses the mark. This is why segmenting your leads is important.
Segmentation involves dividing your leads into smaller, more manageable groups based on shared characteristics. These could include demographic information like age and location, behavioural data like past purchases or interactions with your business, or stage in the sales funnel.
Understanding these distinctions can help you tailor your approach to each lead, ensuring that your communication is relevant. This helps nurture a positive relationship and guide your leads towards conversion.
Some tips to segment your leads
Let's say you're running Facebook Lead Ads for your education services and gathering leads who are interested in different curriculums, some, let's say, in short-term courses and others in long-term degrees. By segmenting your leads based on these interests, you can follow up with tailored messages and offers according to each group's needs.
Another layer of segmentation could be the sales funnel stage. Some leads might be at the awareness stage, exploring their options, while others might be at the consideration stage, comparing different products. You could further segment your group into these stages. The 'awareness' segment might receive educational content about the benefits of the courses you offer, while the 'consideration' segment could get comparative reviews of your services versus others in the market.
Similarly, if a lead filled out a form to download a catalogue, they might still be in the research phase, whereas someone requesting a detailed course scope or price quote is likely closer to making a purchase. Adjusting your follow-up approach to suit each lead's stage can help improve your conversion rates.
Follow up strategically
Just as it's crucial to understand your leads, it's equally important to interact with them beyond the first outreach. Well-timed follow-ups help make a memorable impression, and doing so requires a well-planned strategy.
That being said, strategic follow-up is more than just a well-timed response; it's about delivering the right message to tap your lead's needs and interests. Therefore, tailoring your message to your lead's unique characteristics and behaviours is crucial.
For instance, let's suppose you're a real estate agent and a lead has shown interest in one of your lead ads about a new apartment. In that case, your follow-up message shouldn't just be a generic sales pitch about your services. Instead, it should focus on the benefits that come with the property. This level of personalisation shows that you're attentive to their needs. This way, you can position your business as a solution provider rather than just another seller. It will also prompt your leads to take the next step.
Communication channels also play a vital role in strategic follow-up. Depending on your leads, some leads might prefer email communication, while others respond better to a phone call or a Facebook message. However, most B2C customers prefer communicating on messaging apps, especially WhatsApp.
Track and optimise
Efficient lead management is not a 'set it and forget it' process. It requires constant monitoring, analysis, and optimisation. That's how your process can improve over time. By keeping a close eye on your data and performance metrics, you can uncover insights that drive smarter decision-making and help you refine your strategies.
Tracking your leads involves keeping a record of every interaction your business has with a lead, from the moment they fill out a Facebook Lead Ad form to the various stages of the sales process. This data can reveal patterns and trends, such as which type of content leads to the most conversions, which segments of your audience are the most responsive, or at what times your leads are most active.
For instance, if you notice that a majority of your leads who requested a product demo ended up making a purchase, you might want to put more emphasis on encouraging demo requests in your future ads and follow-ups. Alternatively, if you find that leads from a particular demographic or location are converting at higher rates, you can target these groups more heavily in your future campaigns.
The data you gather can also help you identify any bottlenecks or issues in your sales process. For example, if there's a significant drop-off between the stage where leads are sent a price quote and the stage where they make a purchase, you might need to reassess your pricing strategy or how you're presenting your quotes.
Final words
And there you have it: everything you need to know about Facebook Lead Ads! We hope this guide helped you understand the ins and outs of Facebook Lead Ads. You can now kick off your very first Lead Ad campaign perfectly.
Now that you've made it this far, we'd like to recommend a great tool to help you boost your conversion rate. Privyr is a mobile-first CRM that helps you manage all your leads and sales processes from the comforts of your smartphone. We've helped B2C businesses improve their sales by over 300%. You can use the tool for free if you want to just automatically import Facebook Leads to your phone.