Your potential students – and their parents – are more likely to research on the internet than anywhere else when it comes to finding and choosing their preferred higher education institutions. But the question is, how do you ensure they find and contact you?
The good news is that there are many ways to help you be visible in front of your prospective students and their sponsors even if you're new to digital promotion and marketing. However, collecting your potential customer's information and converting them into clients will require a well-thought-out plan. This is where your lead generation and conversion strategies are important.
Higher education lead generation refers to finding your prospective students online and gathering their information through different methods so you can later follow up and convince them to enrol in your programs. Typically, you can generate educational leads in two different ways: organically and through targeted campaigns.
That being said, higher education lead generation may not seem as straightforward since there's fierce competition among colleges and universities, and students have a huge pool of options to choose from. That's why you need to understand the process and its important aspects to gather high quality leads year after year.
This article explains everything you need to know about lead generation for higher education. Read on if you're interested to explore tips on how to boost enrolment by generating leads for your higher education institution.
How to generate leads for educational institutes
Best platforms for generating education leads
Factors affecting lead generation for higher education
Conclusion
How to generate leads for educational institutes
Generating leads for higher education is pretty similar to generating leads for any other business, but you need to be very careful about the type of content you create and distribute. Since it's a highly-responsible sector, exaggerated claims can damage your long-term reputation, while generic content will make you look like an amateur. Plus, student expectations change fast and have a wide range of options to choose from, and most of them only decide who to choose after careful considerations.
Here are the steps to generate education leads:
Step 1: Research your students
The first step to effective higher education lead generation is knowing your students. Without understanding your customers and their expectations and motivations, you can't create content that makes them want to engage with you. You can research your prospective students by exploring what questions they ask on the internet and what kind of content they consume.
Step 2: Create a buyer persona
A buyer persona is a semi-fictional character that depicts your potential customer in an accurate manner. It's also a great way to document your target audience. An effective buyer persona includes all the information about your students, including their interests, requirements, pain points, motivations, social preferences, and much more. You can use the information to create content that provides value to your target audience and boost your lead generation efforts.
Step 3: Craft the right message for your students
Content plays a crucial role in generating leads. Whether it's a Facebook Lead Ad copy encouraging students to learn more about your higher education services or an article intended to help students make the right career decision, the effectiveness of your message makes or breaks the deal.
You can create the right content depending on how you want to reach your audience. If you want to reach and engage prospective students organically, you may want to create useful articles and posts that can be found through search engines. Alternatively, if it's online advertising through which you're looking to reach your audience, you may want to create engaging ads.
In all cases though, your message plays a crucial role in attracting the right lead. Additionally, you may not want to miss out on a few important pieces of information such as your location, the type of education services you provide and how you provide them – to attract quality leads.
Step 4: Pick a suitable strategy and distribute your content
Once you understand your target students and prepare a message for them, you'll want to plan a perfect lead-generation strategy. You have to first be visible in front of your prospective students on platforms and portals they visit. Then, you have to convince them to engage with your ads or content and finally submit their interest.
Sound customer research will help you understand where you'll find your potential customers. This way, you know where to publish your content. For instance, if your prospective students are regular social media users, you'll want to create engaging content or run lead-generation ads such as Facebook Ads and TikTok Lead Generation Ads on social platforms. Conversely, if your visitors are more likely to search for their solutions on search engines, you'll want to focus on organic messaging and Google Ad campaigns for lead generation.
There are different distribution channels on the internet, ranging from your own website to search engine results pages to social media platforms where you can publish content targeting your audience. There are paid and organic options too. You can choose a suitable option or even incorporate both depending on your higher education lead generation strategy and budget.
Paid options such as Facebook Lead Ads and Google Ads could be great for wider reach and fast lead generation. Whereas, organic methods such as search engine optimisation (SEO) and content marketing can be excellent long-term lead-generation solutions.
Step 5: Test, iterate, and improve
You'll only know the outcome of a plan once you put it to the test. Therefore, testing several lead generation strategies is important for you to figure out which one suits you the best. This way, you can identify and decide your long-term strategy. However, you may also want to know how each method works before deciding. Organic ways take time to produce results, whereas paid options give you fast results and you can quickly know if they work for you or not.
Many factors affect the effectiveness of your lead generation campaigns. It includes your message, targeting, distribution channels, ad spending, and more. You should consider all these factors while testing your higher education lead generation strategies.
Best platforms for generating education leads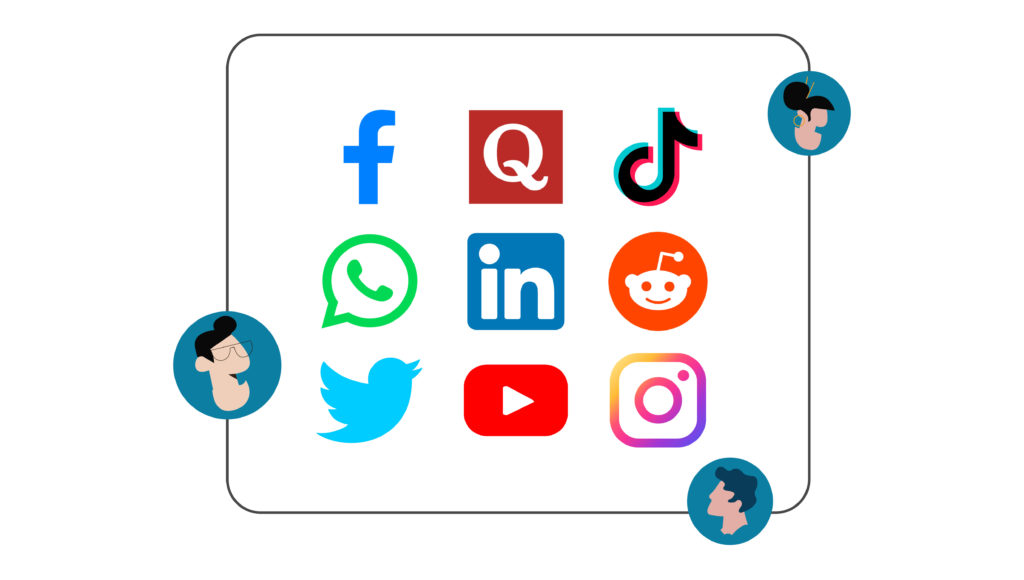 Several channels can help you generate higher education leads online. They range from your own website to ad networks to social media platforms. Some important platforms are as follows:
Social Media
Social media is one of the most effective platforms to generate higher education leads. As social media is more popular among the age group seeking higher education options, you can easily target them through social media activities and collect their information. The activities include organic content distribution and paid advertising campaigns.
Creating engaging social media posts and distributing it consistently across social media platforms can attract students and help you build your audience and followers in the long run. On the other hand, running social media ads, specifically for higher education lead generation can be effective to reach a wider audience and generating a greater number of qualified leads in a short period of time. Ads, such as Facebook Lead Ads and TikTok Lead Generation Ads are specifically built to collect leads.
Search Engines and Online Publishers
People look for a solution to their problems on search engines more than anywhere else. And interestingly, the younger generation is more into it. Therefore, search engines, especially Google, can be a great platform to generate higher education leads.
Additionally, there are many online publishers, such as Forbes, The Independent, The Atlantic, etc, that publish information, including career and education content, for millions of people every day. These sites are also great platforms to promote your content and generate education leads.
Ad networks, such as Google AdSense and Monumetric, can help distribute your ads and messaging across search engines and online publishers. They can be highly effective in targeting your audience and displaying ads to your potential students regardless of what platforms they visit or what kind of content they consume.
Your Business Website
Your website can be one of your greatest marketing tools if you put the right effort into it. It can help you promote your services in long term once you start creating and publishing quality content consistently. It can also be a highly effective tool for capturing new leads. If your website has visitors already, you can generate high quality leads from blogs and landing pages via contact forms without spending on ads.
Proper content marketing and SEO strategy can help you make your website visible in search engines in the long run. Many universities and educational institutions publish regular blog post and engage new students to their website. The best part is that, unlike paid lead ads, website content is permanent. It keeps appearing on search engine results pages as long as you want it to. If you have a WordPress website, you can choose from several different free and paid contact forms that help you collect leads on your landing pages.
Factors affecting lead generation for higher education
Appearing in front of your prospective students might not be that hard, especially if you pay for targeted campaigns. The tricky part is convincing them to submit interest and give you their information. People do not engage with content they don't trust or find useful. Therefore, you should consider a few crucial factors if you're serious about your higher education marketing.
Below are some important factors that affect higher education lead generation.
Audience Targeting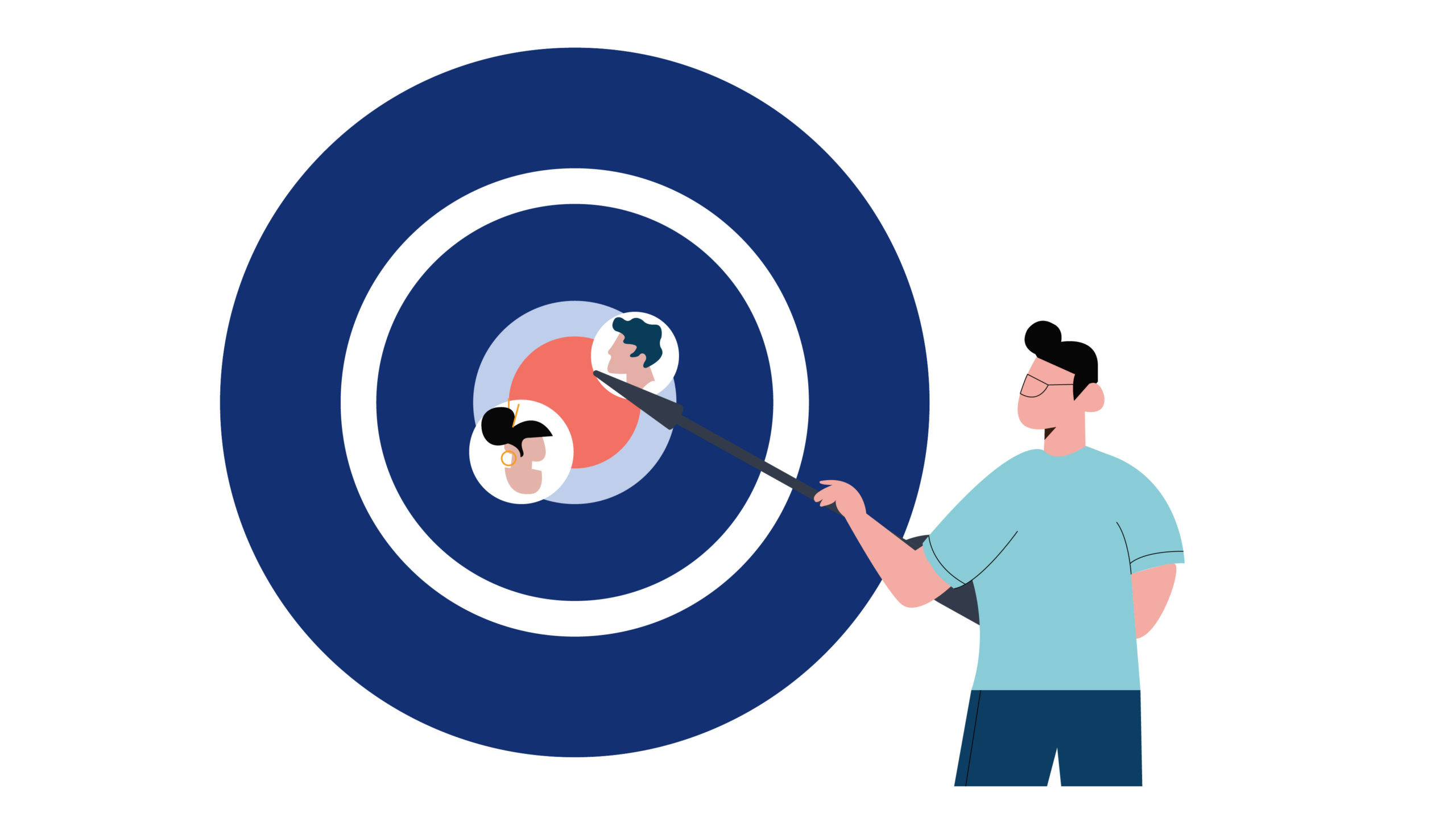 The straightforward approach is usually to target your prospective students while creating your lead generation strategies. However, this might not be the only option. You may also want to let your student's parents (or other potential influencers/sponsors) know what you offer if your service requires convincing the ones who pay for it.
Targeting the wrong audience affects the quality of the leads you collect online and eventually wastes your time and money. Always make informed research about what type of people would want to know about and pay for your services.
Message & Content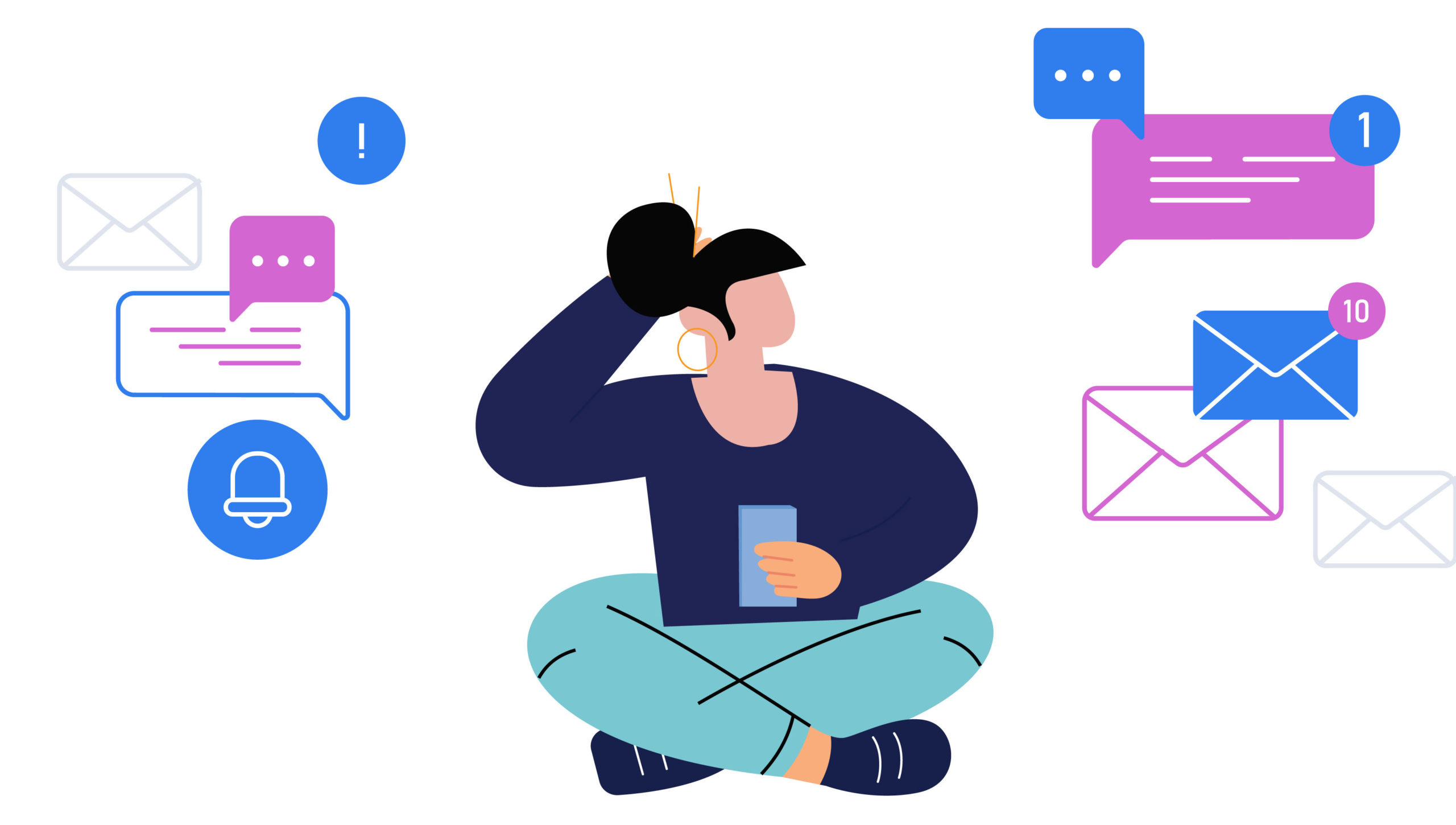 Clever messaging can be incredibly helpful in attracting and convincing people to take the first step towards exploring your services. Let's suppose you're a design school from Germany, dedicated to providing excellent fashion design courses for your students. In this case, your message should be "Become a world-class designer" rather than just "We provide fashion designing courses."
Most of the education searches are location and degree-specific. Your message or content should also be specific so your target audience knows your services are specifically built for them.
User Experience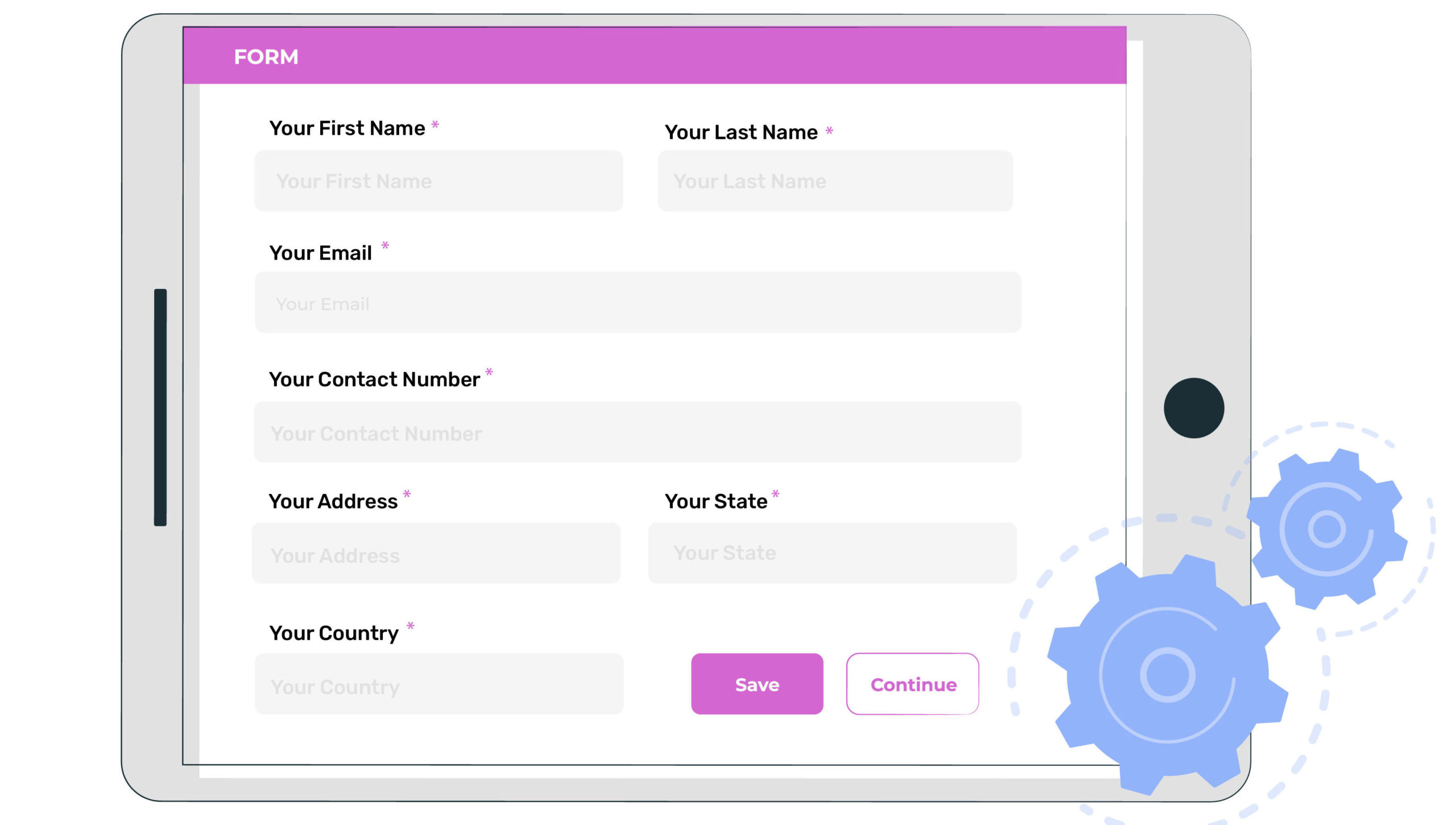 Now that you have targeted the right audience and convinced them to take action with great messaging, you might still have a hard time collecting their information if your content lacks a good user experience. Using confusing and never-ending forms may turn the students off and cause them to give up before they finish submitting interest.
Focus on making your lead generation forms as simple as they can be. It's best if you can use autofill features for websites to reduce manual data entry. If you've decided to run lead ads on ad networks or social media, don't forget to research how user-friendly each lead ad format and its forms are.
Conclusion
Higher education lead generation is much different and more competitive than it used to be just a few years ago. That being said, marketing your school might not be as difficult as it seems if you know a few important factors and make informed decisions.
While we've covered a lot of tips on how to improve lead generation for higher education, what's even more important is converting those hard-earned leads into actual customers. You do not want to spend your time and money collecting leads that do not convert.
So, how do you make sure your leads convert? Well, the most important thing that determines how well your leads convert is your outreach and follow-ups. In fact, following the best practices for lead conversion can increase your new lead-to-sales conversion rates by 300% or more.
If you're looking for a way to easily engage and convert leads from your phone, try Privyr CRM. It's an app that helps businesses and salespeople instantly receive leads and contact them through popular channels such as phone calls, WhatsApp, SMS, and iMessage within seconds. Privyr offers instant new lead alerts, auto-personalised quick responses, file and content tracking, follow-up reminders, and easy lead management – all from the comfort of your phone or laptop. Try Privyr today for free to convert more leads into customers.